Introduction
Blue Solar Solution provides an integrative real-time monitoring system to monitor performance of the solar farm in term of business, marketing, and operational. Our end to end solution will help the solar farm operators on monitoring, analysis and alert by the information gathered from all equipment in the solar farm.
In general, the solar farm owner can monitor overall performance from the inverter's cloud-based application using the data uploaded from local sites every 15 mins. It's enough for the owner to monitor the energy generated or revenue generated by the solar farm but for the operators who take care of the system, one of the challenges is to minimize the downtime by identifying the root cause of the failure as soon as possible in day to day operation.
Our monitoring system can connect and retrieve all the necessary data from all equipment including switchgears, power quality meters, transformers, inverters, pv combiner boxes, environment monitoring such as solar radiation, ambient temperature, panel temperature, wind speed and direction. By integration of these equipment's data, we can provide the insight of the solar farm performance and ensure that nothing goes wrong on your site.
System Diagram – All equipment are connected and monitored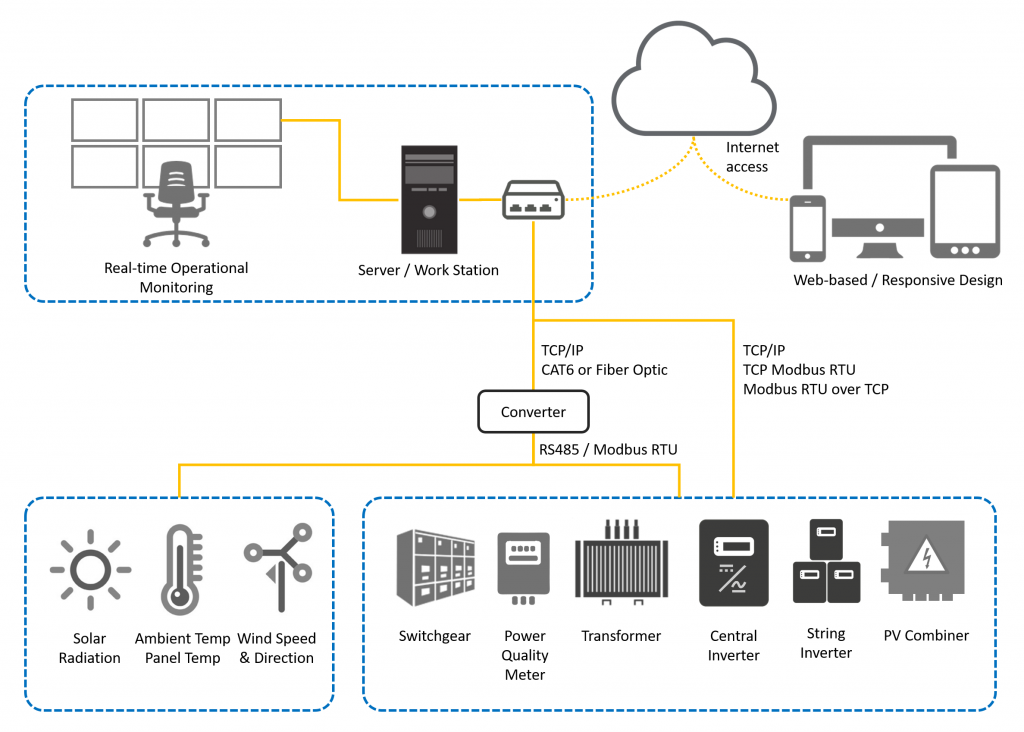 Real-time Operational Dashboard